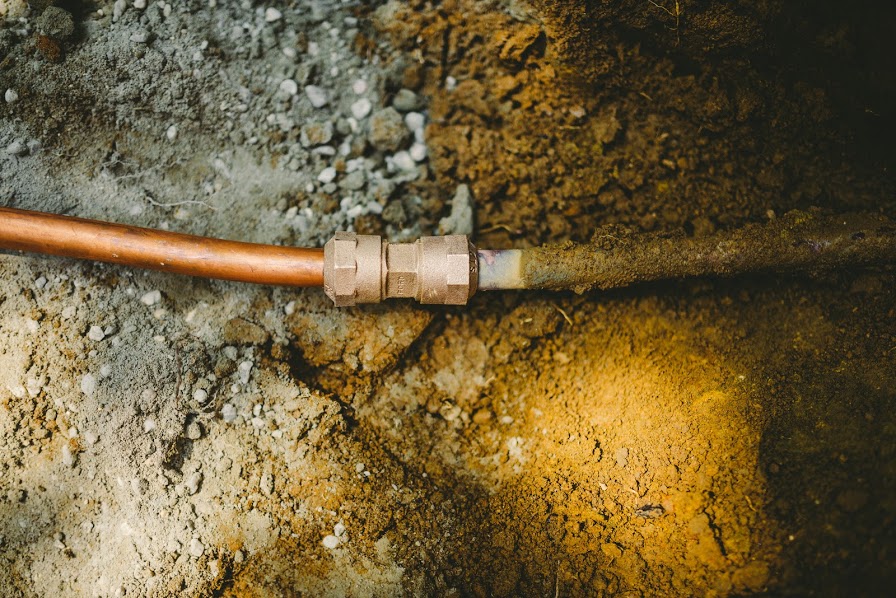 Water Line Repair & Replacement
Water line pipes supply your home with fresh water.  When these pipes break, plumbing stops working.  Without a ready supply of water toilets won't flush, sinks won't run, and washing machines won't wash.  This kind of situation must be fixed as soon as possible.    
Common symptoms of broken water lines are:
Unusually high water bills

Low water pressure

Mysterious wet spots in the yard or basement

Unexplained water flowing out of hillsides or slopes
A broken water line is an emergency but one that doesn't require instant repair.  Oftentimes if addressed within the first affected billing cycle, an unusually high bill will be waived.  Also it is common to temporarily hook up an affected house up to a neighbor's water supply until the broken water line can be fixed.  Although obviously important and requiring attention, a broken water line can be dealt with efficiently and affordably.  Are you ready to begin the water line repair process? Give us a call!